Wow!  My husband and children really spoiled me on Mother's Day.  They were so sweet to me, and it was such an unexpected blessing! 
   My husband had waited until the last minute to prepare for Mother's Day (Sat. night) and I was so amazed with what he thought up at the last minute! 😉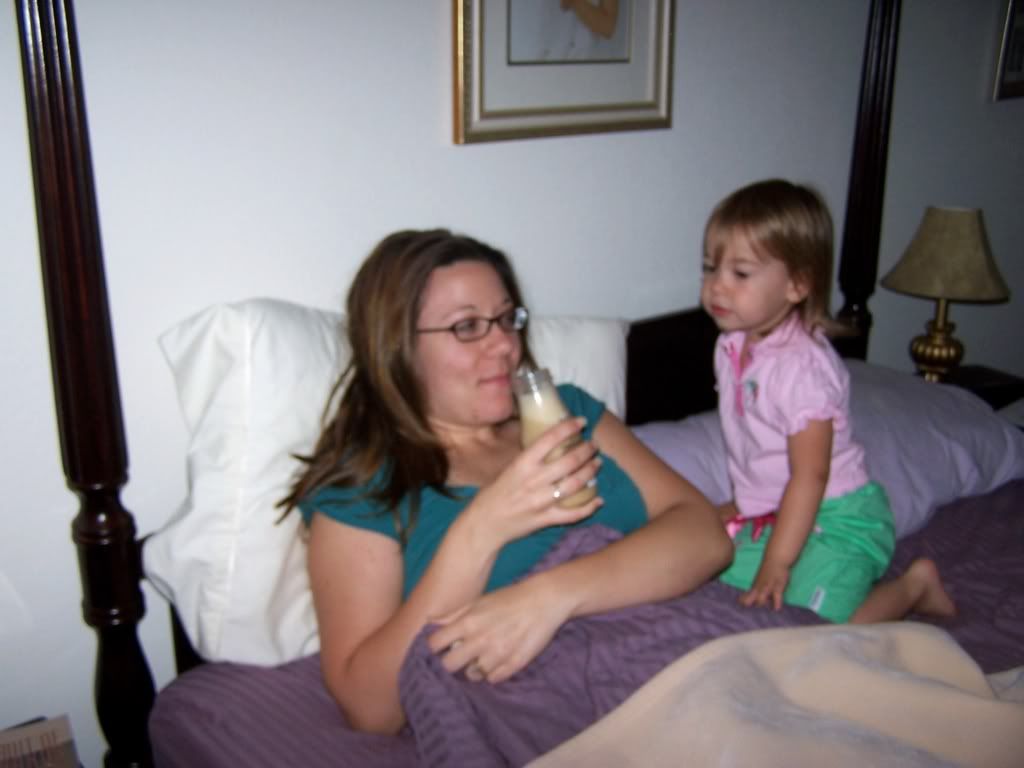 After letting me sleep in until 9AM, my fully dressed children bursted in the room saying. "Happy Mother's Day Mommy!!!" In an instant they were up on the bed, and I was still about 95% asleep!  Next thing I know they are handing me a Starbucks Frappaccino with huge grins on their faces, and telling daddy to give me the present.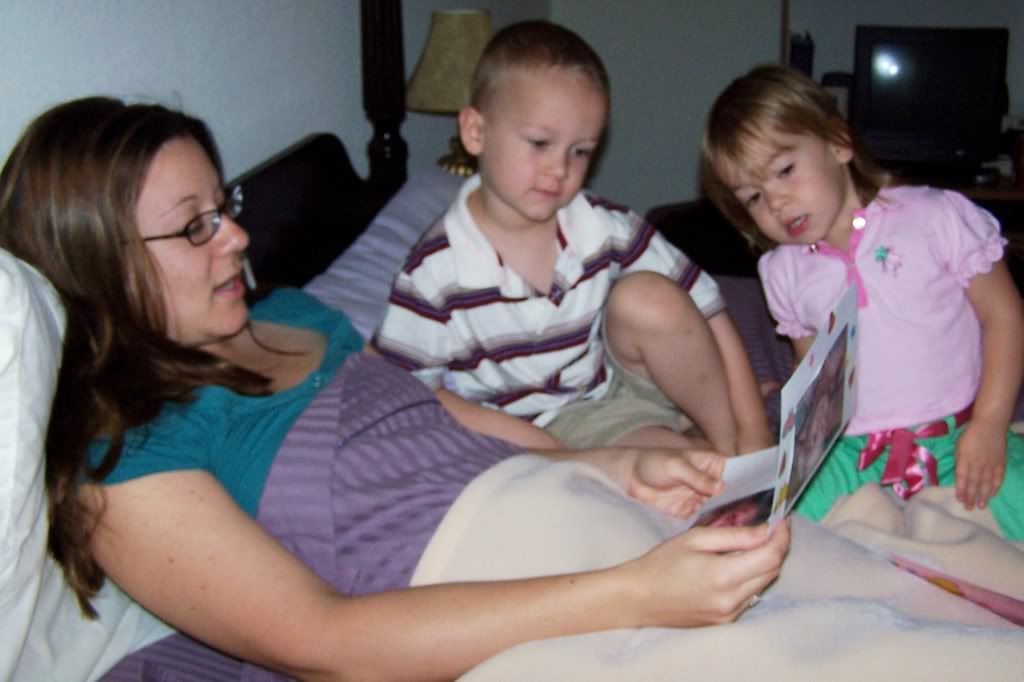 Next the kids present me with the first card…from them!  Jared (with the help of the kids) created his own Mother's Day cards with our own photos, and his own clever card "poetry"!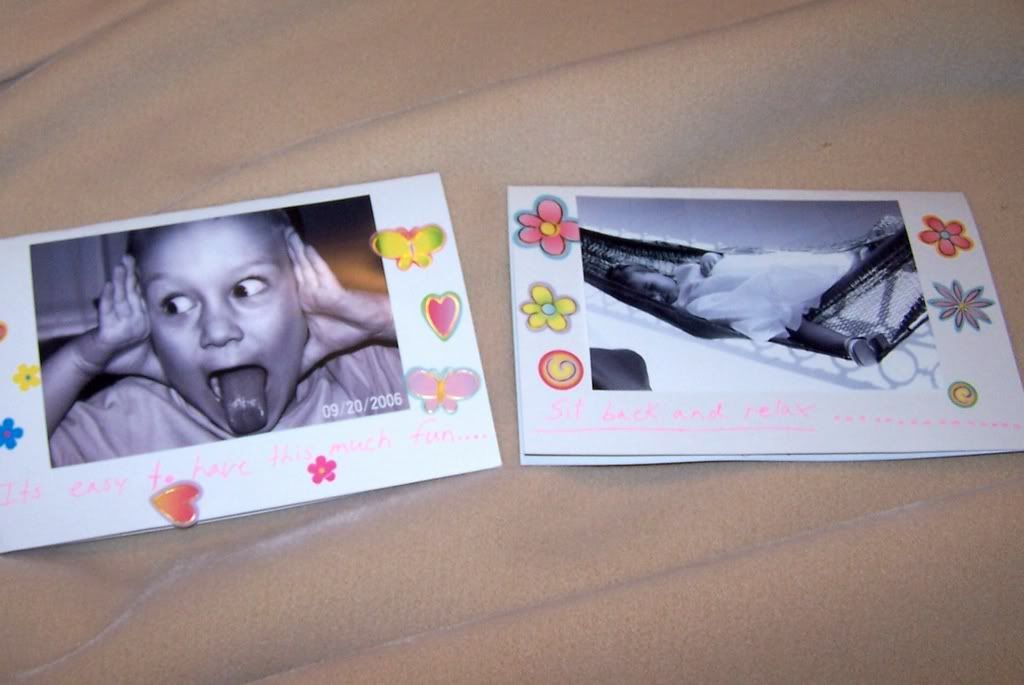 Here is the front of both the card from the kids, and the card from Jared.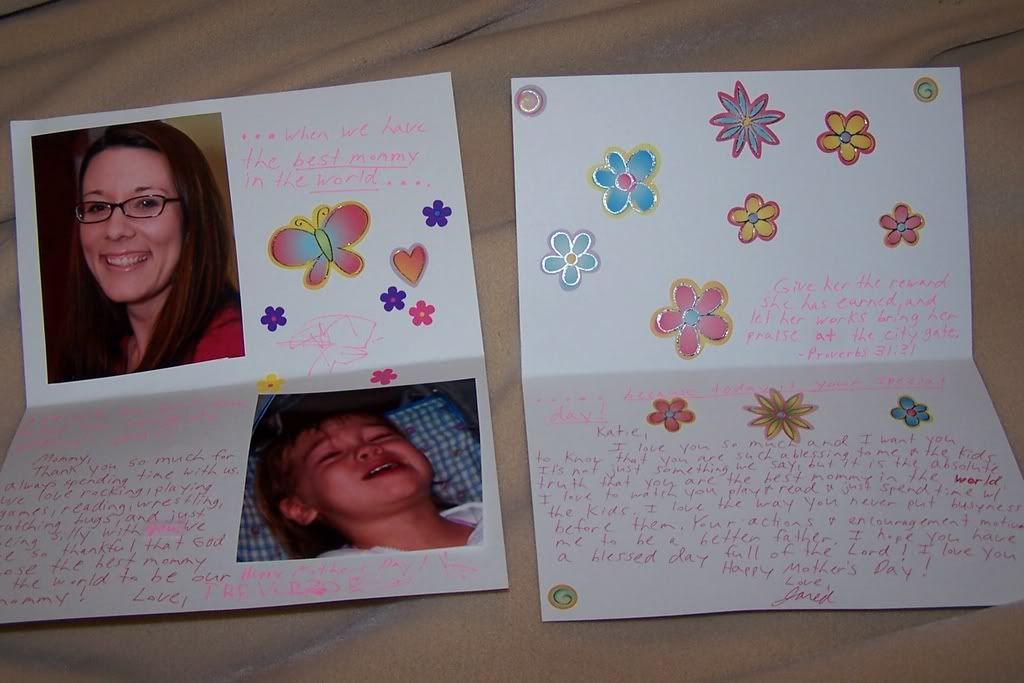 Above is the inside of each card.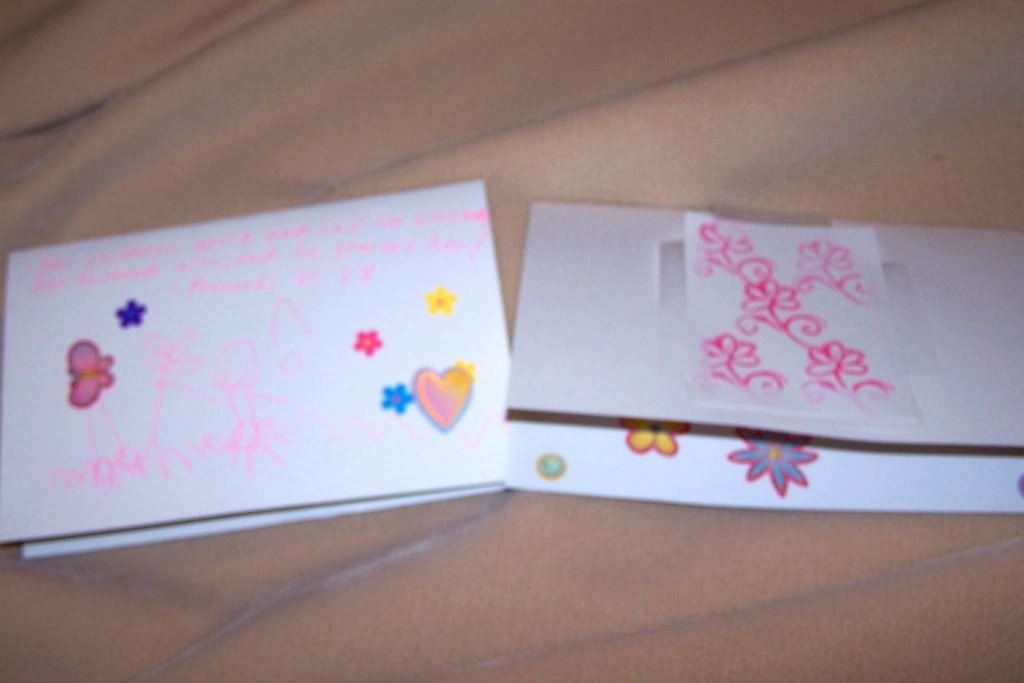 And here is the back of each card.
The card on the left, which is the card from the kids, said: (Front) "It's easy to have this much fun…"  (Inside-top) "…when we have the best mommy in the world…" (Inside-botton) "…and we don't know what we would do without you!!"  Following that is a sweet note to me, and on the back of the card is written. "her children arise and call her blessed, her husband also, and he praises her!" Proverbs 31:28….and a picture drawn by Trevor, or him handing me a flower!  Ahhhh, so sweet!
 The card on the right, which is the card from my husband, says, "(Front) "Sit back and relax……………….."  (Inside) "……because today is your special day!"  He also put this verse on the inside: "Give her the reward she had earned, and let her works bring her praise at the city gate." Proverbs 31:31  And on the back was a special pocket he created to stick money inside!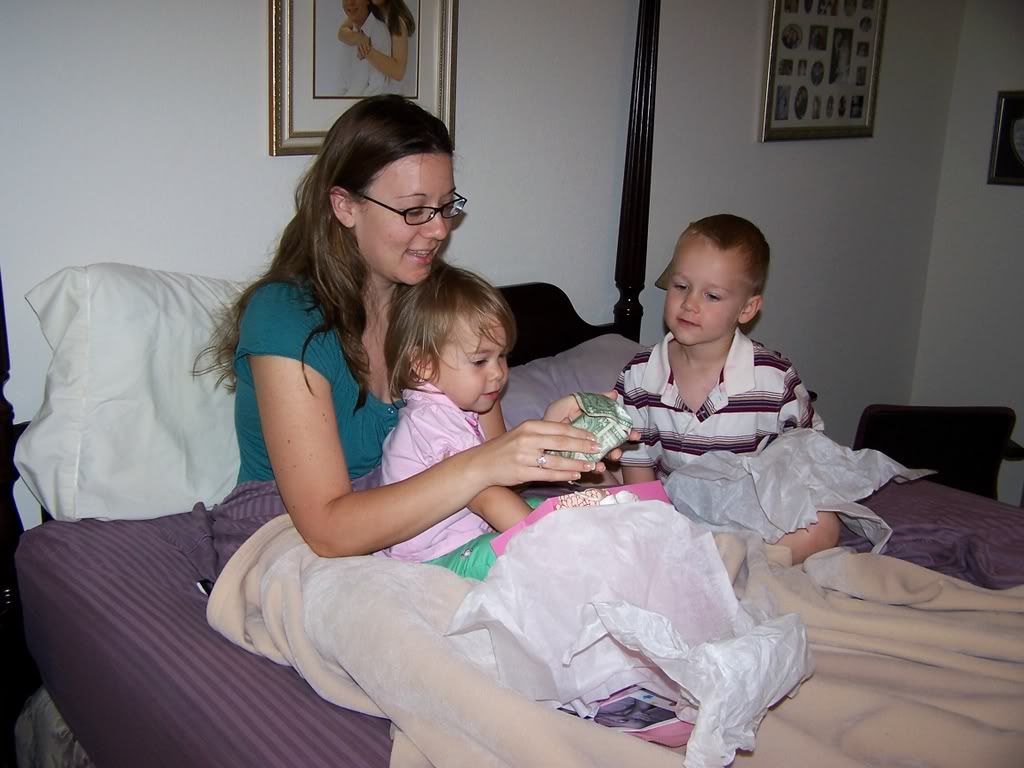 In this picture I am opening the present from the kids – which was money wrapped around their toys (this was Jared's way of making the bag feel heavy so I wouldn't think it was money!)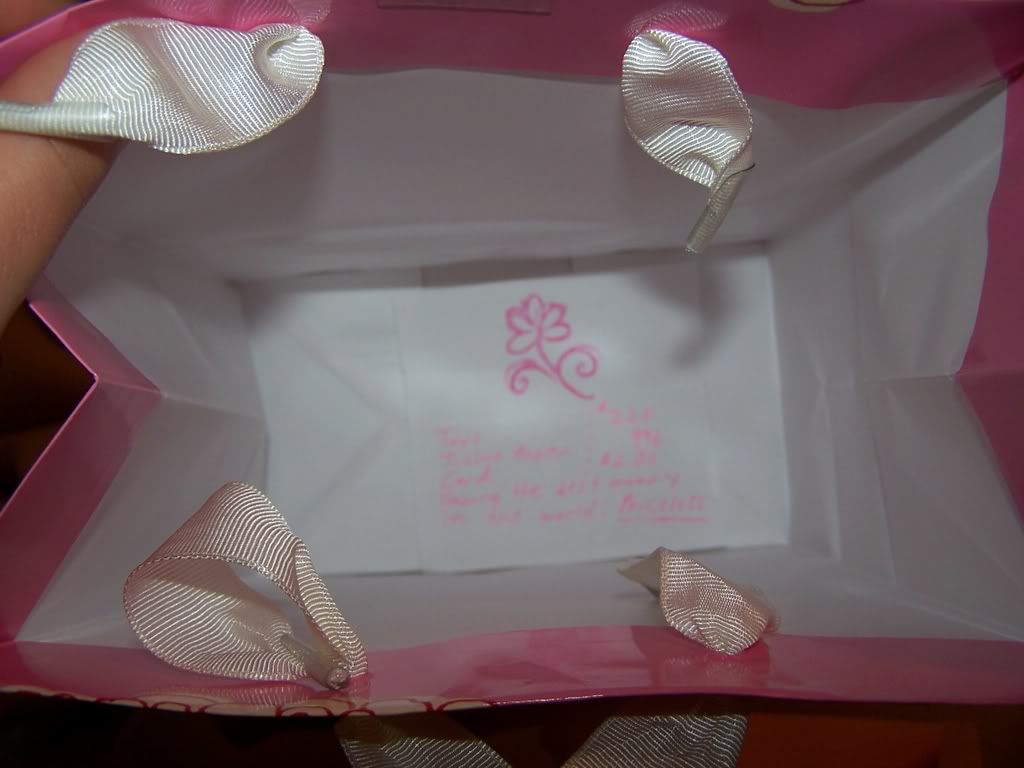 Then at the bottom of the bag….
….was this little note, with money hiding underneath it. My gift was some shopping money, and Jared did a good job of making money a fun present to open!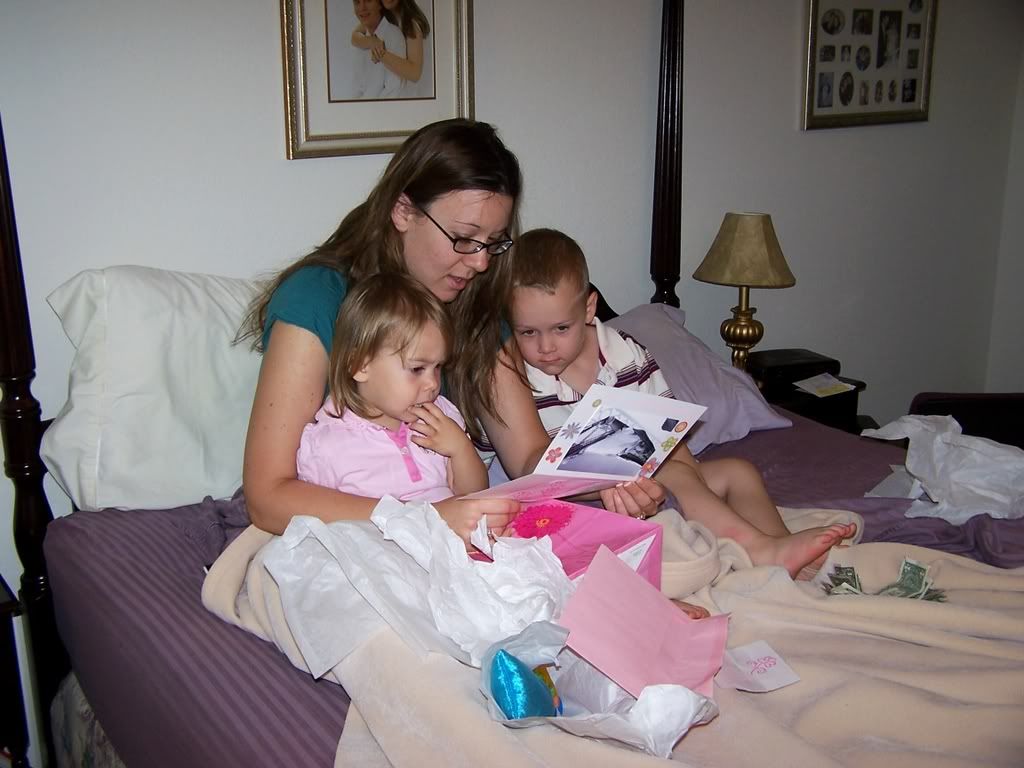 Then I got dressed, and they took me out to brunch.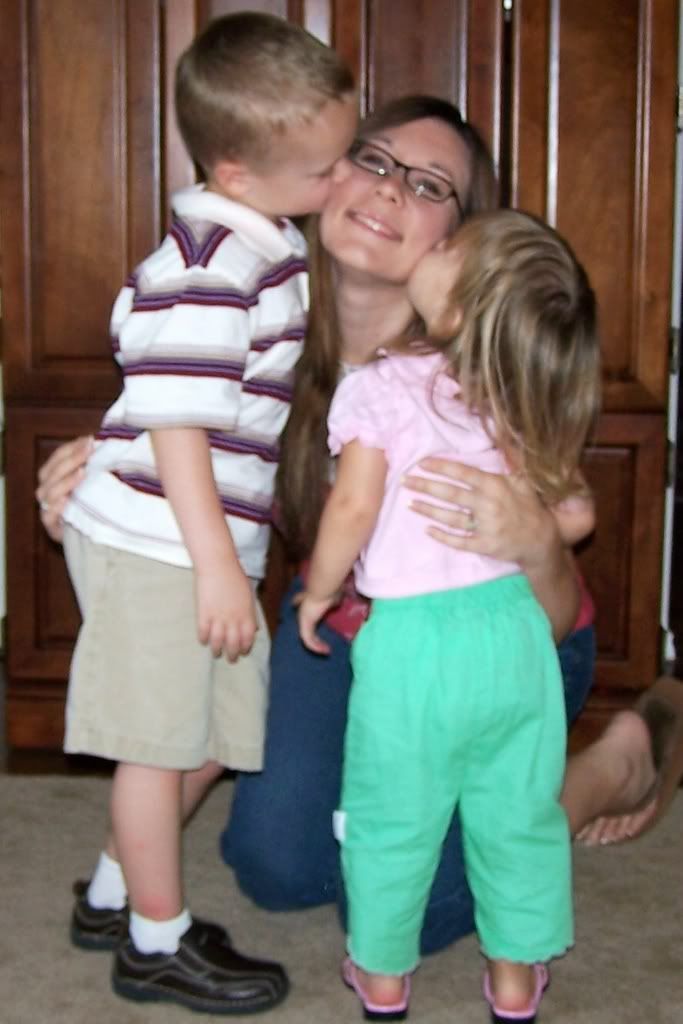 After that we went to church (we have afternoon church right now) , followed by dinner at an Italian restaurant. They majorly spoiled me, and I felt so undeserving. I am thankful for such a sweet & thoughtful husband and children. God has given me way more than I deserve. I will cherish these memories!!