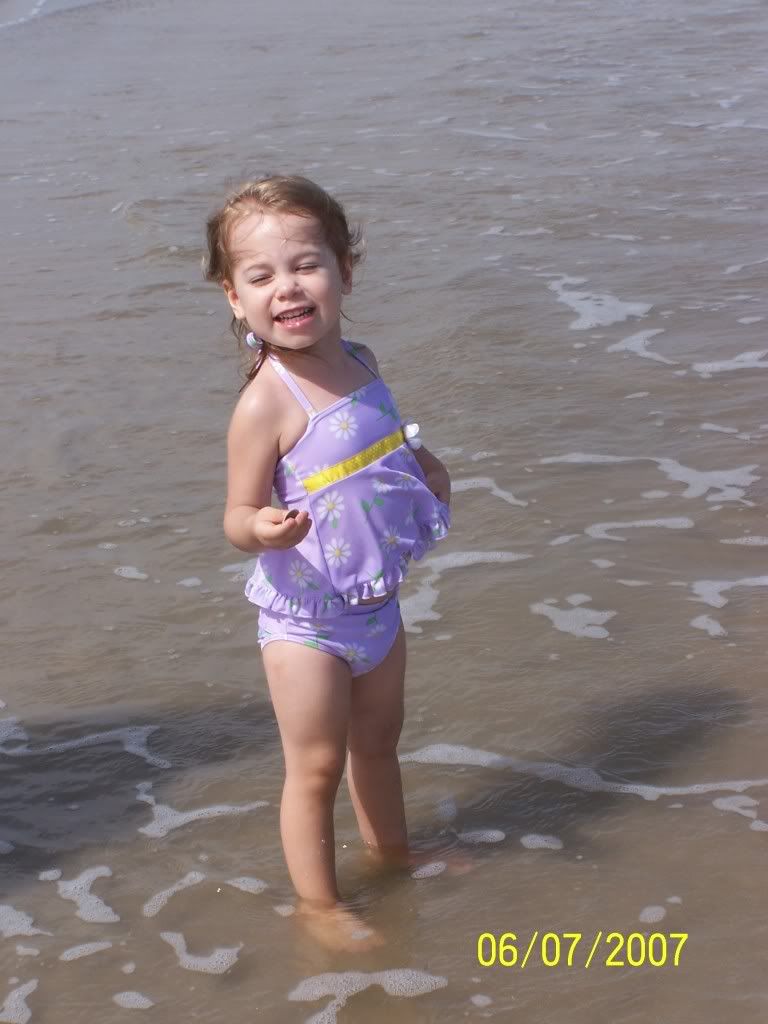 This past weekend (Thurs evening thru Sun evening), we went to Houston to visit Jared's mom, and sister, and also to celebrate our 7-year wedding anniversary.
After having something like 25 straight days of rain in Texas, we weren't sure how the weather was going to be for our planned beach time. However, the Lord held the rain back, and we had a great time!
Friday we wanted to take the kids to the beach. We were planning on taking them to Galveston Island, but it was raining in several areas around Houston, and also in Galveston. So, Jared's mom took us to Surfside beach (another area west of Galveston) where it was not raining.  On a side note, in case you have never been, Texas beaches are not the prettiest beaches around, but they are still a lot of fun!!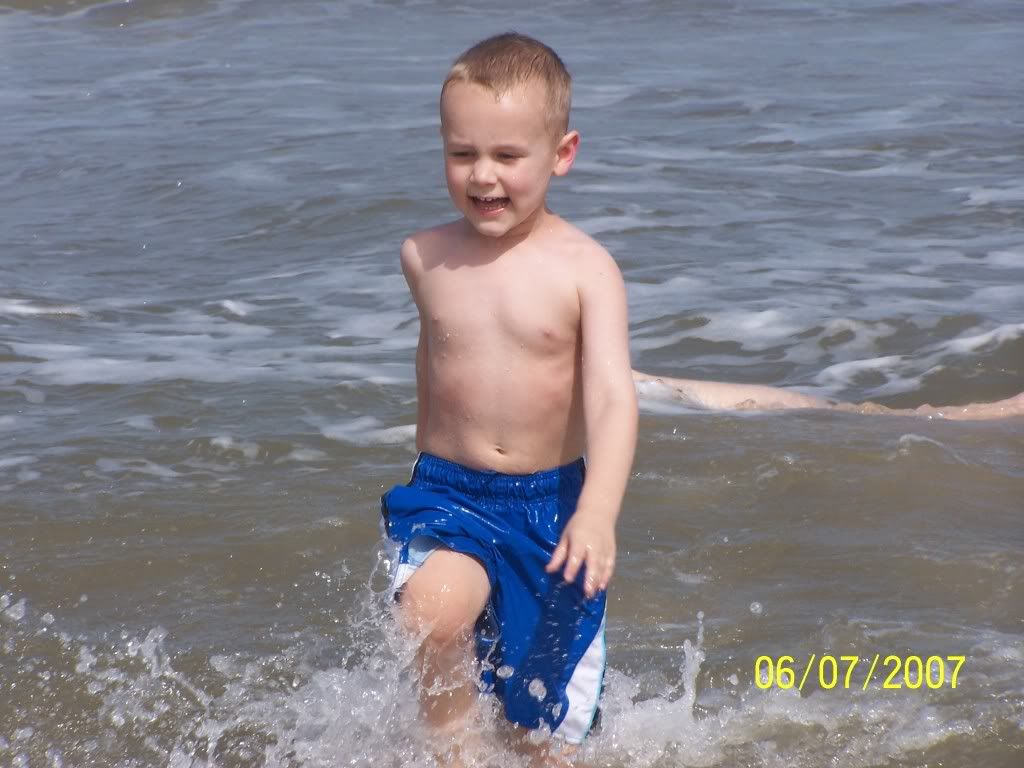 It was a small little beach town, but we had a nice private spot on the beach with no one around for about a quarter-half mile in each direction. The kids had a great time running in the water, splashing around, picking up seashells, and going for rides with daddy on the boogie board! These are some of the pictures we took of them at the beach.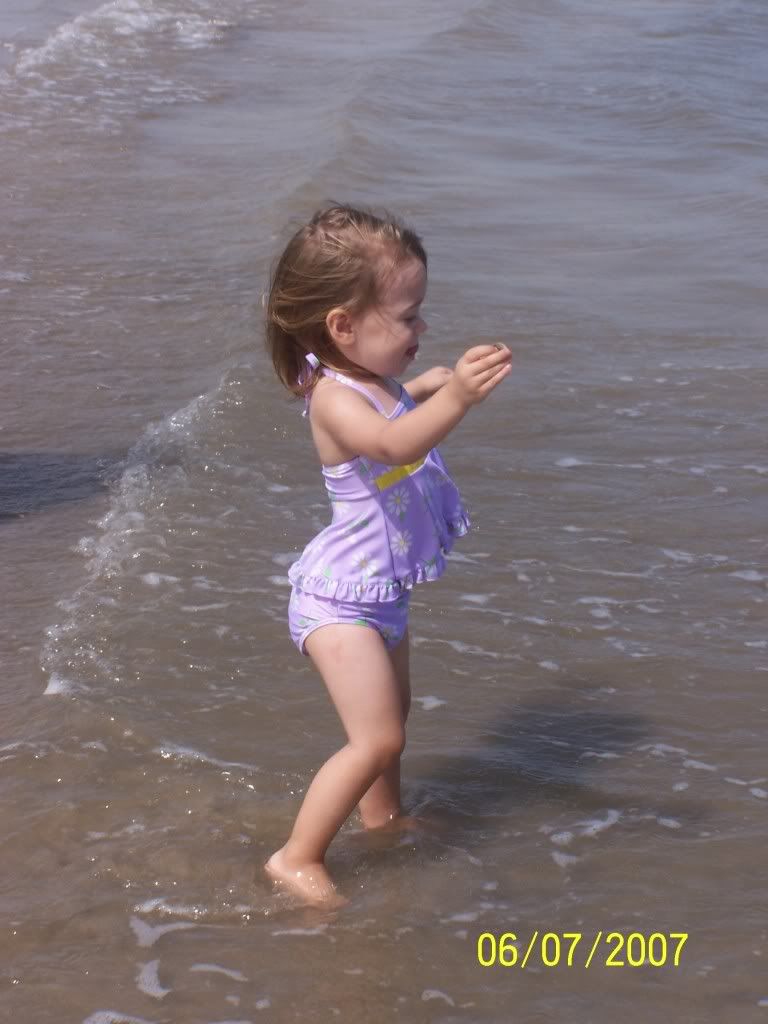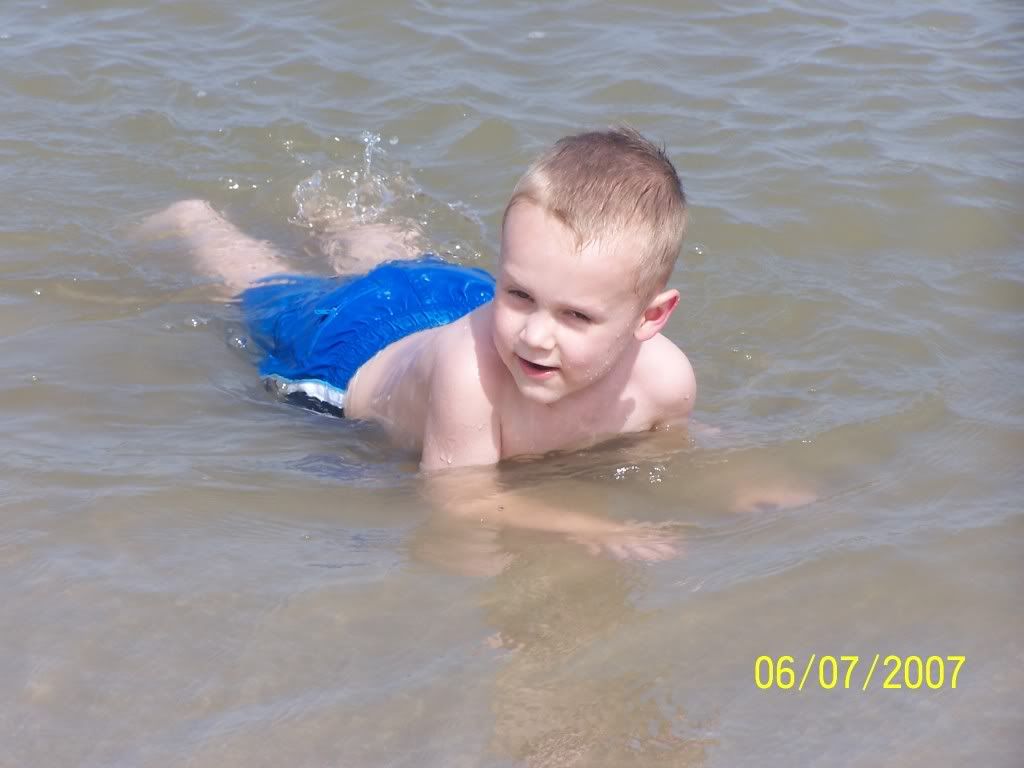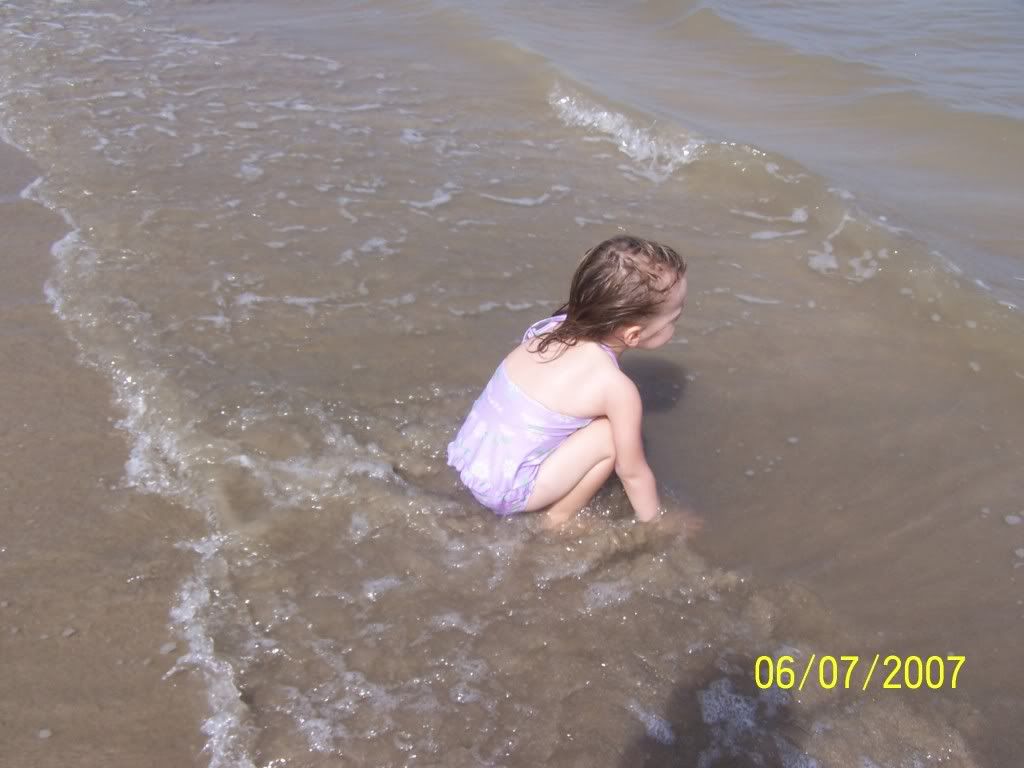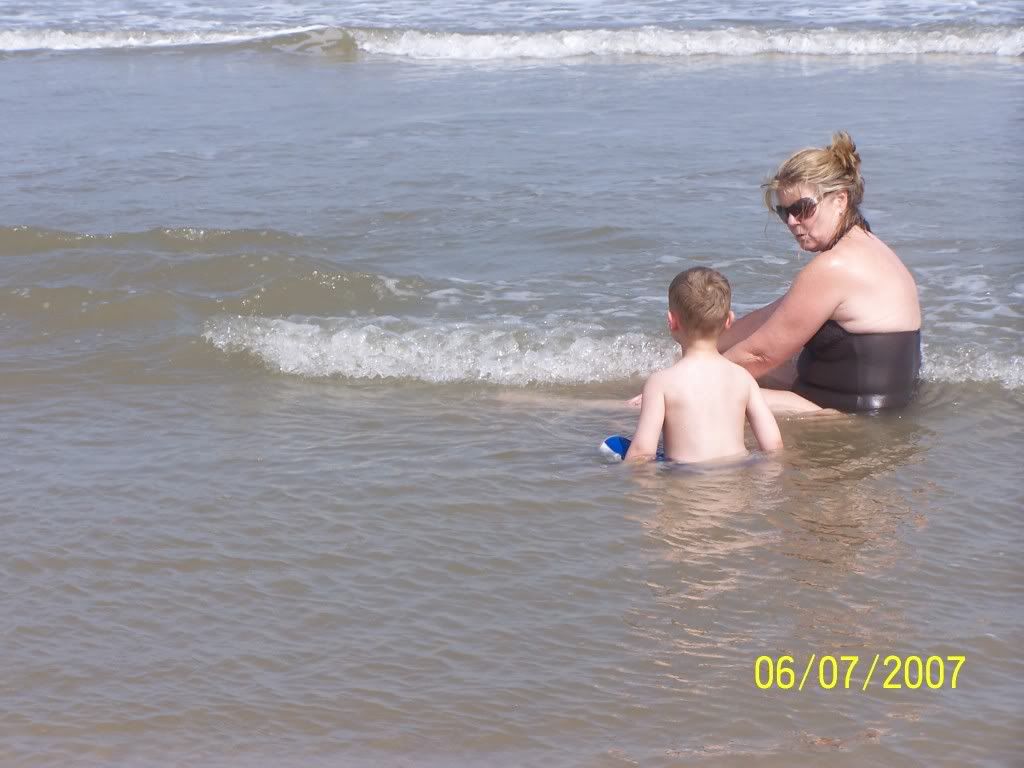 Trevor playing in the waves with his Gigi! (Jared's mom)
On Saturday, Jared and left the kids with his sister and mom, and headed to Galveston Island.  We spent one night there, and spent Saturday and Sunday hanging out around town, and at the beach, and just having a nice little getaway…just the two (well technically 3) of us.  We ate at some great restaurants, woke up early to walk the beach, and of course did the the classic tourist things!  To the right is a picture of us "trying" to take a picture of ourselves on the beach!  And below is a picture of us doing one of the "tourist" things we did – riding this 2 person bike-car contraption!  We were a little sad at first when we saw the cute little seats with buckles in front of us for little kids.  We were wishing we had the kids to peddle around the seawall.  However, after about 15 minutes of riding that thing, we were thankful to not be pushing that extra 70 pounds of weight around, because it was hard enough with just the 2 of us!!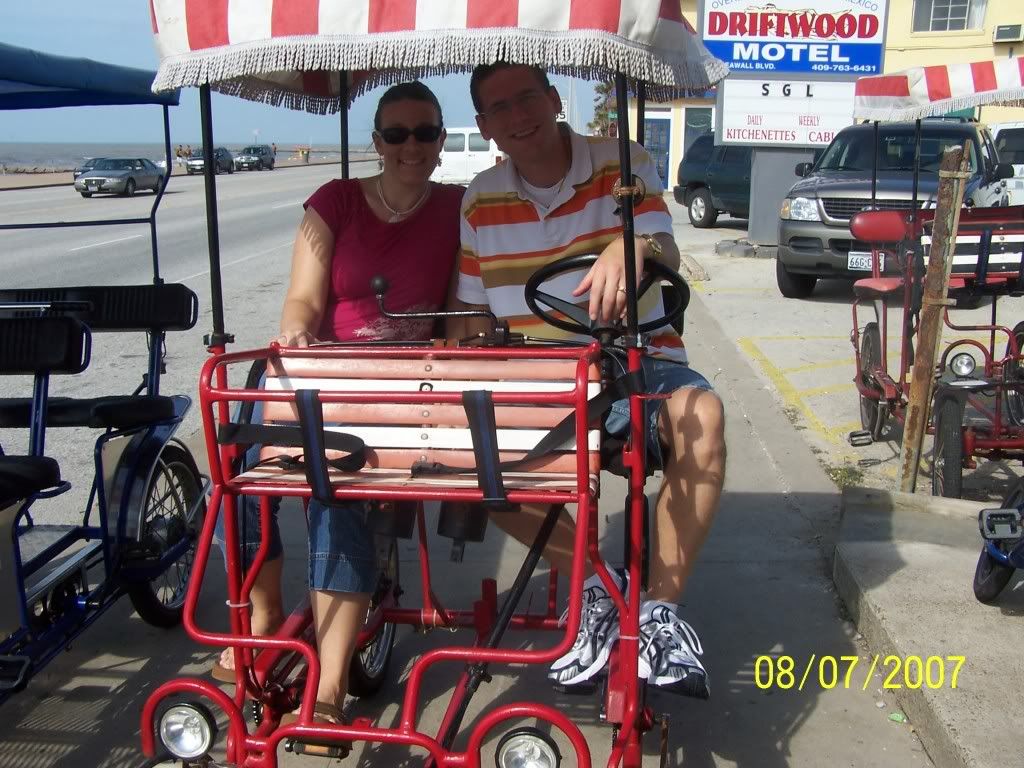 It was such a great time, and we have some new great memories!  I am so thankful for these past 7 years of marriage to my husband, and I look forward to spending (however many days/years the Lord allows us to live), with such a great man! 
Katie