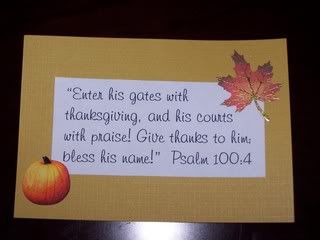 Here is another idea for keeping your Thanksgiving celebration centered on Christ!  These are Scripture place cards that you can put on the table next to each person's plate, to give them a scripture about thankfulness to read and think about during the dinner, to help turn their hearts focus on praising and thanking God! 
   These are very simple to make.  My kids helped me put the little fall stickers on them and glue the scriptures on the cards, and they really enjoyed that!  They are made with fall-colored card stock, the verse is of corse printed off the computer, then add a couple fall stickers, and viola!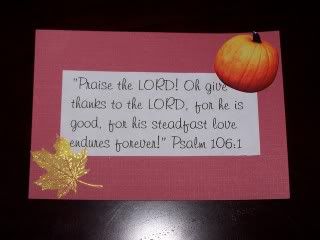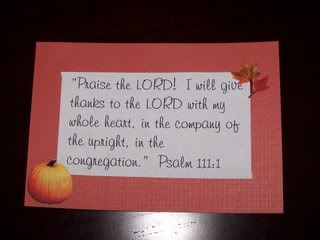 Click HERE for the  Thanksgiving Thankful Tree idea!
Katie
Boasting In My Weakness
1 Corinthians 12:9-10