It is snowing today!  A LOT!  Well, a lot for Texas that is!  🙂  This is really our first GOOD snow this winter, where it is actually sticking nicely to the ground (at least where I live)! 
   The reson I say "crazy Texas weather" is the week of weather we have had.  Monday the high was around 82 – just beautiful!  Then, by Tuesday evening,  it was snowing ~ but nothing stuck to the ground.  Wednesday, the high was back up in the high 60's.  And today, snow again.  Only this time it is projected to be several inches, sticking to the ground, and doesn't seem to be letting up anytime soon.  It is supposed to snow through the night. 
   My kids are so excited!  They would have been very disappointed if they had gone all winter without any snow to play in.  I will have to post some pictures later after they get to play in it, but for now here are some pictures of about an hour of accumulation, and it is still coming down hard!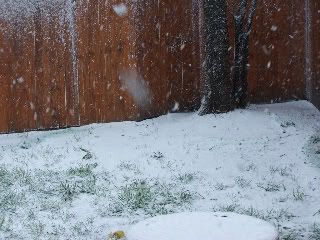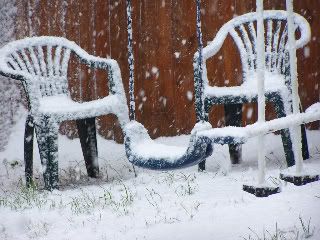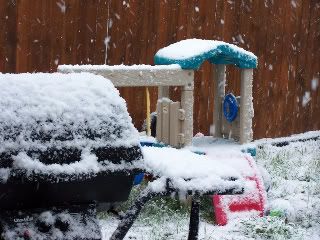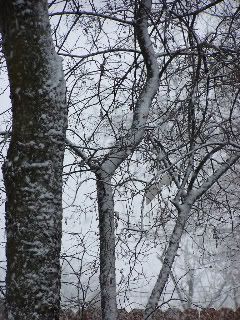 This reminds me of last Easter here in TX when it snowed….in April….on Easter…..oh, and did I mention, in TEXAS!  There was snow on the bluebonnets!  It was a funny sight.
…and here are the kids on Easter last year….
…and later that day…
See?  Crazy Texas weather!!!